Here is what's going on:
Volatility rise.
$3793 support zone; the price has quickly bounced off this level .
$4128 resistance zone; it does look strong, since there's been clear retest.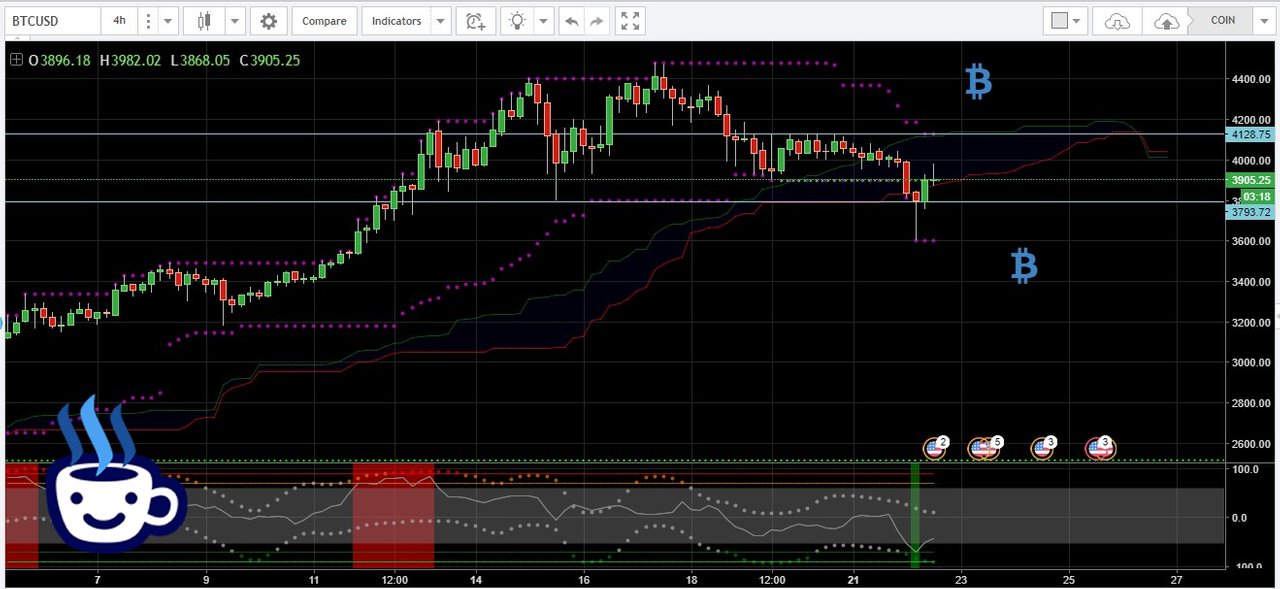 The price continues in the channel, there's been no signals for reversal. A break below the $3793 support zone might signal an opportunity for a sell trade. The $4128 resistance zone is an important point. If $4128 turns breaks then the rally resumes.
For short term speculators the best recommendation for now is watch for break of both Support/Resistance levels and trendlines of the market.